Growth of Cross-Border E-commerce in China
Foreign companies are often tempted when presented with the figures about China's quickly expanding consumer population,though the growth numbers only reflect a part of the reality of taking one's business to China.
According to a study released by eMarketer,the scale of China's cross-border e-commerce retail sales was 110 billion USD in 2017.By 2020, 292 million Chinese online consumerswill purchase goods from abroad,with sales expected to surpass157 billion USD.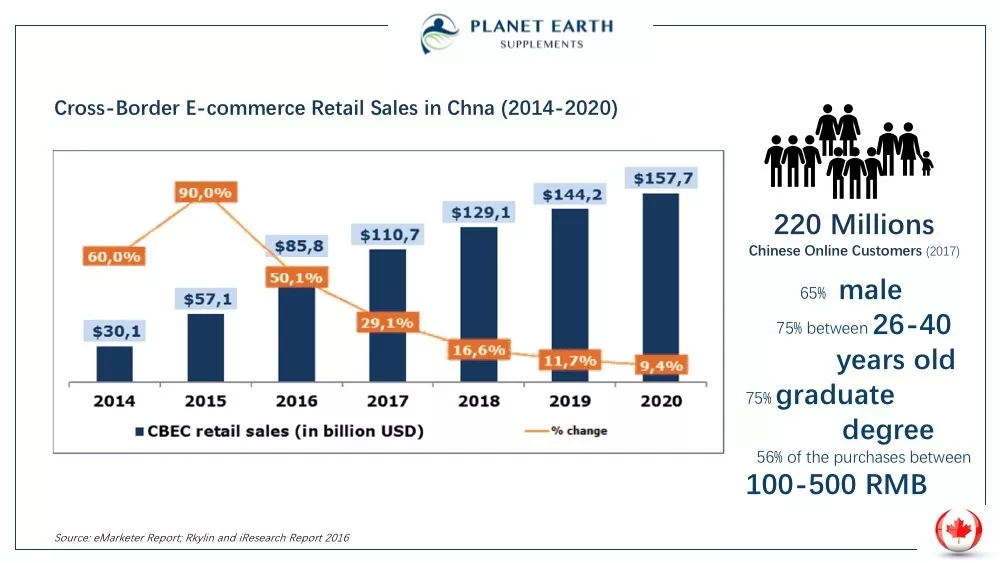 In emerging markets,especially with a huge domestic market such as China,a vastly growing middle class with increased exposure to the internet and foreign products,which are often considered of higher quality and status,the Chinese demand for overseas goods steadily increases every year.
Chinese consumers directly purchase from overseas websites or domestic online marketplaces,such asDaigou(代购)orHaitao(海淘)to purchase these foreign products that are often unavailable or excessively expensive in China.
Cross-Border E-Commerce(CBEC)
This process of buying overseas products directly from foreign retailers and suppliers via the internet is called cross-border e-commerce(or simply CBEC).
Chinese consumers often feel that products purchased via cross-border e-commerce platforms guarantee a higher level of quality and protection against counterfeit goods,especially infant milk formula,healthcare products,cosmetic products,handbags,etc.
Consequently,cross-border e-commerce's popularity is growing exponentially in China.There is no denying that the opportunities for foreign brands are unlimited,as long as the demand for Chinese consumers to seek genuine,high-quality international products is not stop.
Challenges Foreign Companies Face In China's Cross-Border E-Commerce
It is impossible to talk about e-commerce in China without mentioning the two giants:Alibaba's Taobao/Tmall and JD.com,which together dominant almost 82%market share of B2C e-commerce.
Both Tmall and JD.com have their own cross-border platforms enabling foreign businesses to sell directly to China: Tmall GlobalandJD Worldwide.
On top of Tmall and JD,smaller&newer players such asKaola, VIP.com, YangMaTouandXiaoHongShuare also taking on a significant share of the market.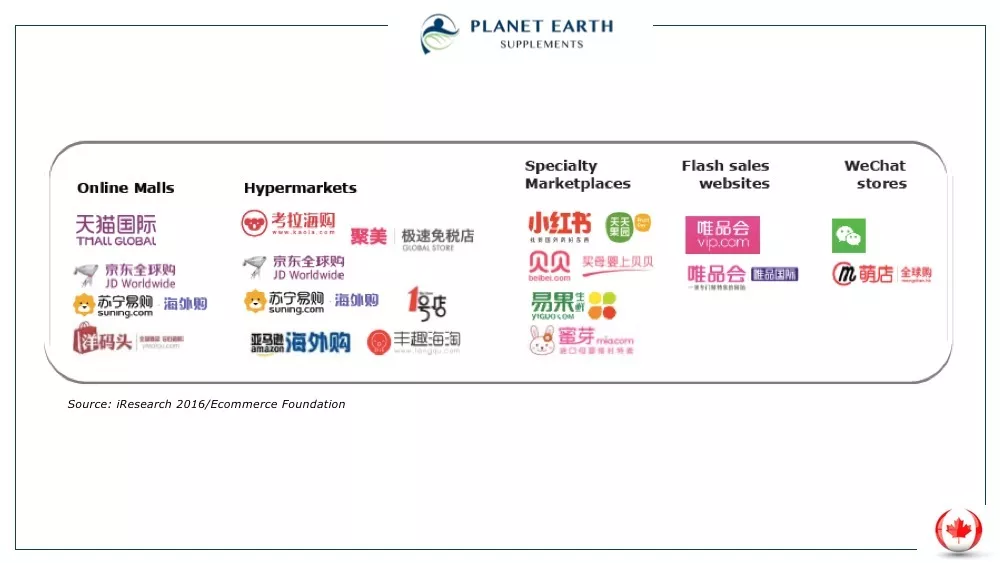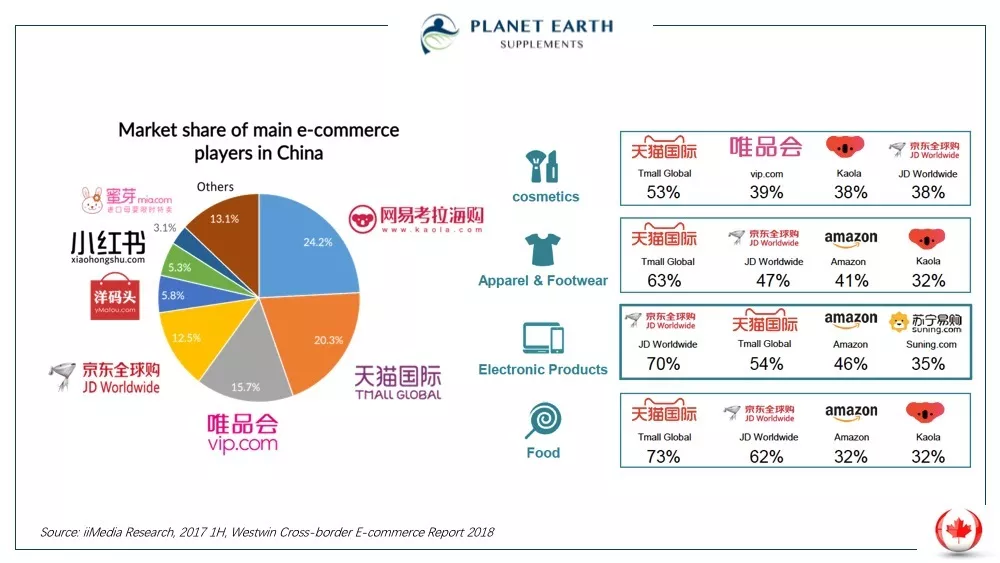 CBEC seems to be a relatively low cost entry strategy compared to traditional general trade methods,in terms of trial-and-error costs and shorter value chains.In fact,selling cross-border still requires high investments,depending on which platforms you select.
For example,Tmall Global allows foreign brands without a Chinese business entity to sell to consumers directly by opening their exclusive flagship stores.Though,since 2015 brand flagship store registration for Tmall Global is on invitation-only basis,with the following admission priorities:
A well-known international brand without official presence in China and search volume is large in China,especially on Taobao.

Merchants with annual turnover of at least$100,000,000(yes,that's 100 million USD).
Require to work with an authorized third party service providers,called Tmall Partner or TP who will help operate your store and of course charge you management fee and take a share of your revenue.
Suggested by TP experts,you also need to invest$1 million of marketing expenses in the first year due to fierce competitions in the e-commerce platform.
Therefore,the investment of CBEC is actually not very low.
It is recommended that foreign brands should conduct a more in-depth market research on the general demand of their products,consumer buying behavior,brand preferences,and competitive analysis in China's e-commerce market,before investing in establishing an e-commerce presence.
[Statement] The article is the author's independent view and does not represent the position of this website.