In May 2021,the Global Cross-border E-commerce Knowledge Service Center was established in Hangzhou.
Over the past year,we have served hundreds of local cross-border e-commerce companies,and provided more than 3,000 government officials and cross-border e-commerce companies across the country with opportunities to visit and learn.
As the COVID-19 pandemic disrupts business and life changes,the global e-commerce penetration rate has increased significantly,which is identified as a development opportunity for the cross-border e-commerce industry.In 2021,China's imports and exports reached US$6.05 trillion,a year-on-year increase of 21.4%and a record high.
The deeper the water,the bigger the fish.Cross-border e-commerce is like a gold mine,attracting an influx of brands,sellers and entrepreneurs,panning for gold in areas such as independent stations,overseas warehouses and the DTC brand.Nowadays,China's cross-border e-commerce market is moving from mid-and low-end supply to higher-value products and brands,and some high-quality brands and sellers have emerged from selling goods and operating traffic to operating users and brands.
As the backbone of cross-border e-commerce infrastructure construction,cross-border e-commerce service providers,including logistics,marketing,payment,ERP,etc.,have accumulated a huge network in the deep development and accumulation over the past years.They are not only indispensable supporters behind Chinese brands going out to sea,but also participants in promoting the iterative upgrading of the industry.
In the past year,a large number of cross-border e-commerce sellers and brands have contacted us and hoped that we would introduce them to high-quality service providers selected by us for cooperation.This reminds us that it is the right time to use a medium to enable all parties to generate links and facilitate efficient cooperation,which is also our original intention in making this handbook.At the same time,in response to the needs of the vast number of service providers,we have adopted the opinions distributed by the manual to the audience at various cross-border e-commerce summits organized by billion State Dynamics to cover more cross-border e-commerce practitioners,so as to make it easier for them to access the information of quality service providers.
Up to now,the first issue of the cross-border e-commerce service provider resource manual has finally met with you through the efforts of all parties.This issue includes 51 service providers,basically covering major fields such as marketing,technology,and finance.In the future,we will continue to iterate on the manual,update it every six months,and add more high-quality service providers.
We hope that this manual will build a bridge of communication between merchants and service providers,enabling the cross-border e-commerce industry ecologically transparent,open and efficient,so as to contribute to the sustainable development of Chinese brands going overseas!
Click the link to download the full manual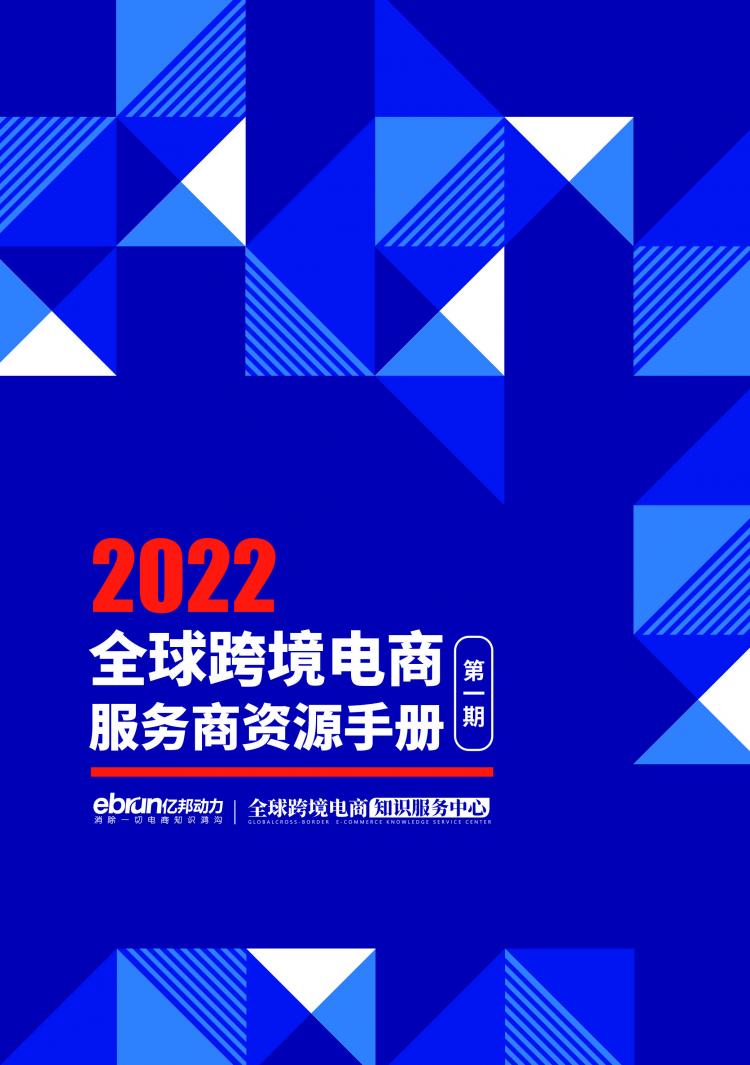 [Statement] The article is the author's independent view and does not represent the position of this website.